Art collection management software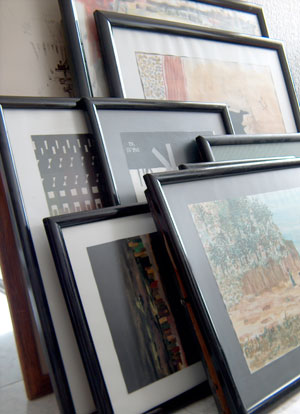 Your art collection is a source of constant pleasure. It can also constitute a significant
share of your assets. Why not give it the same level of transparency and management
as the rest of your assets ?
Registr'art is a company who provides services for the art collector, including administrative
tasks, collection management, installation of artwork, shipment, recording and storage. All
those services are articulated around art collection management software.
Manage your art collection
Registr'art is a safe, comprehensive and user friendly software application which will dramatically
help you improve the management of your art collection. It has been designed by a collector
and an art gallery registrar with the specific needs of an art collector in mind.
Complete inventory management
All the aspects of every artwork in the inventory are managed and linked.
User friendly interface
A very special care has been taken to make the use of the software as intuitive and as easy as possible to the occasional or "computer-resistant" user.
Mac and pc compatible
The software is completely cross-platform so you can interchange data between Mac and pc.


Personal and online support
Online and phone based assistance.